Achieve a Higher ROI With the Top Social Media Agency for SMBs
Social media is a go-to online marketing and advertising strategy, but it's fiercely competitive. A top social media agency like WebFX, however, can help your business market and advertise itself across Facebook, Twitter, Instagram, LinkedIn, Pinterest, and more. Whether you're looking to build brand awareness, attract more website traffic, or earn more sales, our social media management company can help.



Explore our social media management company's services
With our social media management company, your business gets everything it needs to build, grow, and profit from its social media presence.
For example, our social media services include:
We also offer specialized services like:
Keep reading to learn more about what our social media management agency's services include!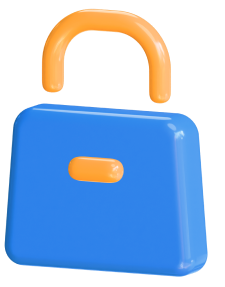 74% of people use social media when making a purchasing decision
Make their decision easy with a stellar social media presence. See how your brand can make it happen by requesting a no-obligation proposal today.
What do your social media firm's services include?
While our social media firm offers different plans for marketing and advertising on social media, you can expect whichever plan you choose to include the following:
Dedicated account manager
Customized strategy
Regular reporting
Social media audit
Competitor analysis
48 business hour or less response time
Below, you can learn more about the specific deliverables for our social media marketing and social media advertising packages.
Case study: Hear from our social media company's clients
With our coordinated services and customized strategies, we've helped our clients' businesses earn more than 7.8 million leads, $3 billion in revenue, and 12.9 million managed transactions. If you're searching for a social media company that can drive results, we're it.
Browse our social media company's marketing deliverables
We offer two social media management plans:
Standard consultation and reporting
Enhanced consultation and reporting
VIEW SOCIAL MEDIA MARKETING PLANS & PRICING
Our standard consultation package works for most clients, but if you're looking to kick your social media strategy into high gear, the enhanced package could be right for you with its weekly reporting and aggressive strategies.
No matter which package you choose, they both include:
1-5 social networks
15-75 posts per month
2-6 advertising campaigns
4-12 paid ads
6-14 social media images
Blog posts (if you opt for 2 or more social networks)
Custom contests (if you opt for at least 4 social networks)
A custom-crafted social media strategy
A social media competitive analysis
A social media audit and recommendations from our expert social media marketers
A dedicated social media account manager
Daily monitoring of included social assets
48 business hours or less customer response time
Access to WebFX editorial calendar and content publishing tools
Access to WebFX social media contest tools
Access to MarketingCloudFX
Network setup and optimization
Cover photo and profile photo design/optimization
Standard monthly reporting and analysis
With all these included perks, you're sure to have a well-rounded, beneficial, and effective social media marketing campaign when you work with our social media company.
Browse our social media company's advertising deliverables
In addition to social media consulting and reporting, WebFX also offers a full suite of social media advertising plans — also offered in standard and enhanced packages.
VIEW SOCIAL MEDIA ADVERTISING PLANS & PRICING
With our advertising plans, you'll receive:
1-5 social networks
2-6 advertising campaign
4-12 unique ads
1-10 custom advertising images
Ad account setup and optimization
Social media remarketing campaign (if you opt for at least 2 social networks)
Monthly advertising targeting and copy tweaks
Demographic targeting (if you opt for at least 2 social networks)
Keywords, interest, user intent targeting (if you opt for at least 2 social networks)
School, profession, and workplace targeting
Company size, industry, and job title targeting
Custom image compression and delivery of source files
Mobile device optimized ads
Installation of network tracking pixels on website
A dedicated social media advertising account manager
48 business hour response time
Social media advertising can help take your business to the next level, since they help to increase website visits, conversions, ROI, and more. In fact, social media spending is expected to increase to a staggering $17.34 billion in 2019.
That's a lot of budget spend, and for good reason — social media marketing drives results!
Why invest in social media management?
Whether building an in-house social media strategy or partnering with a social media management company like WebFX, social media offers several benefits, including:
Increase brand awareness
Build trust
Provide customer support
Reduce client churn
Improve customer loyalty
Increase online reach
Generate leads and sales online
Boost online earnings
And more
With social media, you have a platform to connect with new, past, and future clients. In addition, your online presence on networks like Facebook, Instagram, LinkedIn, and Twitter can help your business improve its customer experience and its bottom line.
Combine these social media benefits with a seasoned social media marketing company, and you have the perfect formula for online success.
What makes WebFX a top social media agency for small businesses?
With so many options, what makes WebFX a top social media company for small businesses?
1. Our social media agency is transparent
We know the importance of planning, and we want you to be able to plan everything from your budget spend to your top-priority goals.
That's why we offer transparent pricing for all our services. Before you even connect with a WebFX strategist, you know whether we could be a great fit for your company because you've seen our deliverables and prices.
We also provide monthly reporting to our clients, so you know how your campaigns are working, what could be improved, and how much you're spending on ads per month.
There are no secrets with us!
2. Our social media company provides a dedicated account manager
We want you to feel like you're our top priority, because you are!
To show you your value, we'll provide you with a dedicated account manager that will immerse themselves in your unique company and specific industry to better understand the goals of your campaign.
We'll dive into a competitor analysis to understand what your competition is doing, so that we can help propel you to the top of your industry.
BONUS READING: How to Perform a Social Media Analysis to Improve Success
Best of all, your dedicated account manager will make your goals their goals — so it's an all-around win!
3. Our social media agency drives results
In the last 12 months alone, WebFX has generated millions in revenue for our clients. Through our custom strategies, experienced team members, and advanced artificial intelligence tech, we've helped our clients earn more than social followers, likes, and shares.
We've helped them earn leads, sales, and revenue for growing their businesses.
With our social media management agency, our clients have had the chance to hire new team members, open a new location, launch a new product, acquire competitors, and more. These results are why our client retention rate remains at 91%.
As your partner, we'll achieve your social media and company goals.
Ready to Grow? Get your FREE Quote Today!
We measure our success by how much we WOW our clients.
Do you need a social media management company?
If you're questioning whether social media management from an agency like WebFX are right for you, keep reading to learn more about the pros of hiring one of the best social media management agencies for your business!
1. Social media management companies do the work for you
Depending on the package you choose, you'll be able to essentially hand over your entire social presence to an agency to manage.
This means that instead of having to check your Twitter daily to ensure that you've retweeted something beneficial, or having to monitor your Facebook messages, an agency will do it for you.
This frees up a lot of your time.
You can run your business without the hassle of managing your social media presence.
2. Social media management agencies know what they're doing
When you hire a social media management agency, you're hiring individuals that know what they're doing. In an agency setting, employees have been trained in all things social media, and are well-versed in how to recommend the right services to get you the results you're looking for.

They'll be able to recommend how much you should spend on ads, and they'll be able to write content that's geared toward your target audience. They'll likely also create a social media content calendar to ensure that your profiles always feature new information.
This will keep you from having to learn the tricks of the trade in terms of social media, and allow you to focus on your business.
3. Social media management companies have the tools and resources
Agencies serve hundreds of clients, which means they want to have top-of-the-line tools and resources to ensure that they're providing the best services.
Social media management agencies (including WebFX) have access to all kinds of resources and tools that allow them to do an incredible job at marketing your company via social media.
They have access to analytics tools, ad platforms, and more, which means you'll never have to worry about the health of your social media profiles.
4. Social media management agencies deliver on their investment
If you're on the fence about hiring a social media agency for your small business, the bottom line is — they will bring you results that outweigh what you pay for in terms of services.
Social media ads are extremely cost efficient, which means they also have a high ROI. This means that you're not throwing money away, and instead, spending it on a marketing strategy that can truly make more revenue for your business.
How to choose the best social media agency
With so many options, it's hard to decide what social media agency is right for you. Do you choose the one that is known to drive results, or the one that is close to home?
The fact that there are so many social media management firms out there guarantees that you don't have to settle – and that you can find the perfect social media management company for you.
Here are some tips for deciding on the right agency to advertise your business with social media.
1. Get to know the agency
Before you sign on the dotted line, you should be sure that you get to know the social media company. This means talking on the phone and having all your questions answered.
You should always have a consultation with the agency before making any decisions, since this allows you to learn more about their offerings, pricing, and company.
First, talk to them about their pricing. It's a huge red flag if a social media management company isn't transparent about their pricing, because it likely means there will be hidden costs and fees.
In addition, every agency should understand that for clients to decide if they're the right option, you have to talk budget.
You should also talk to them about the services they provide, and never settle for an agency that doesn't provide all the services you're looking for.
For example, if you're set on having a Facebook marketing campaign with paid ads, blogs, and contests, you shouldn't settle for a social media ad agency that only offers paid ads.
Organic or Paid Social Media Marketing? See What the Experts Say
Make sure you understand the services they offer, the services you want, and how much it will cost for the package of your choice.
You should also ask for information about their company.
Is all their work done in-house, or do they outsource? Have they served clients in your industry? How many years have they been serving clients?
Answers to these questions will help you decide if they're a great social media strategy agency for your business.
2. Consider the agency's location

Though it's not necessary to meet in-person to discuss your social media campaign, some people prefer it that way, and that's okay!
If you'd rather have in-person meetings instead of Skype, email, or phone communication, location is something to consider.
Though some social media agencies will fly to your location to talk details, and even fly to you on a regular basis to talk about your campaign, you should always be sure to ask.
Otherwise, if you prefer to meet in-person, you should choose a social media strategy agency that is close to home, or at least a drivable distance.
3. Don't forget about budget!
Budget is important — even though we wish it wasn't. Although we all wish we had an unlimited budget, the fact of the matter is, when you run a business, you have to budget your expenses to ensure that all aspects of your business are taken care of.
You can't spend your entire budget on social media marketing, which is why you have to determine how much you're willing to spend, and stick with it.
First, do your research so that you can create a realistic budget for your social campaign. Blindly setting a budget won't get you far, since you could be completely off the mark.
Properly planning your budget means you've done your research, and you know how much it will cost to accomplish your social media marketing goals.
This will also help you to make a shortlist of potential social media firms, so that you don't have to talk to everyone you come across, which saves you time and energy.
4. Create a shortlist of agencies
Speaking of shortlists, you should create one! This will help the whole process to run smoothly and save you precious time and energy.
After you've considered the things mentioned above (budget, location, company culture), you'll want to make a shortlist based off your decisions.
Once you've set a budget, it makes it extremely easy to go through a list of potential social media agencies and cross a hefty amount off your list.
From there, you can cross off ones that are too far from your business to travel, and you'll be ready to start making phone calls.
After you've talked with each potential agency, you'll be able to "shorten" your shortlist to a very shortlist and discover which social media company is a great match for your company.
5. Don't settle for a social media agency

Last but not least, don't settle for an agency.
The process of finding the perfect social media management agency for you is a time-consuming process. You shouldn't settle on an agency just because they fit your budget, they're around the corner from your business, or they're the first one you called.
It's likely that you won't be satisfied with the results if you don't put in the time to find the perfect agency for you.
So instead of losing money and seeing subpar results, take the time up front to do your research, and give yourself ample time to find the social media management agency that will drive results for your business.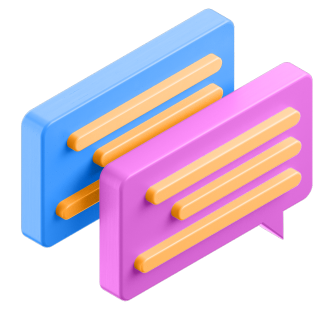 Good agencies have more than 50 testimonials.
Great agencies have more than 100 testimonials.

775+ glowing

client testimonials.
WebFX has over
See what makes us stand out
How much do social media management services cost?
That's a question with an easy answer. At WebFX, our social media company publishes its pricing online. Check out our most-up-date plans and rates below:
Social media management: Standard consultation and reporting plans (Monthly)
Social media management: Enhanced consultation and reporting plans (Weekly)
How much do social media advertising services cost?
Again, that's a question with an easy answer. We publish our prices online, so check out our most-up-date plans and rates below:
Partner with a trusted social media management company
If you're putting together your very own shortlist of potential social media agencies for your business, be sure to add WebFX.
We're a full-service digital marketing agency with our headquarters located in Harrisburg, PA, but if distance is an issue, we have offices throughout the United States.
You'll be able to chat with our specialists in-person in locations including Philadelphia, Tampa, Baltimore, Dallas, and New York City.
What makes us special is that we're a full-service digital marketing agency — which means that we also offer tons of other services that will pair wonderfully with your social media campaign.
We offer services including SEO, or search engine optimization, PPC, or pay-per-click advertising, email marketing, content marketing and creation, reputation management, website design and development, logo creation, custom infographics, video production, and more.
We truly are a package deal, and if you work with us, you're guaranteed to see your business grow and flourish.
If we haven't yet convinced you, WebFX is also an award-winning company, and we have been for years.
We've been the number one place to work in Pennsylvania for six years running, won the Deal Crunch Retail Choice Award for performance-based web marketing services, and have won 34 Horizon design awards over the past five years.
As a team of over 450 digital marketing masters, we've clocked over 1.6 million hours of expertise, and launched 1200+ websites to date.
Not to mention, we have one of the largest groups of client testimonials of any digital marketing agency in the world. We have 775+!
Whether you're looking to put your business on the map with social media marketing, or improve an existing social media campaign, WebFX is here for you.
You can contact us online for a free quote or call us today at 888-601-5359 to speak with a specialist!
We can't wait to hear from you!