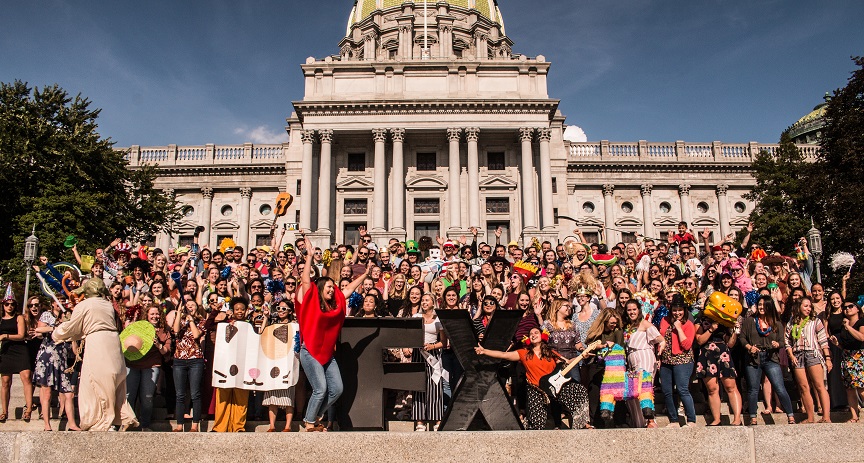 Website Maintenance, Site Security, Support
WebFX is a top website maintenance services company, helping businesses across the globe improve the performance and security of their websites. Whether you're looking for a monthly, hourly, or after-hours website maintenance plan, WebFX provides the experience and expertise your company demands.
Explore Website Maintenance Service Plans
Quarterly CMS security patches

Annual CMS version upgrades

Monthly full-site backup and storage
Quarterly CMS security patches

Daily security scan

Up to 3 hours of design or development time
Quarterly CMS security patches

Urgent CMS support/restore

Up to 5 hours of design or development time
"Our WebFX marketer has personally undertaken to learn our business and our goals and it shows in the quality of service and they provide to us. Each member of the team that we have had interaction with has been eager to help make our website, and consequentially our business, the best it can be. WebFX is truly an extension of our team, providing expertise in areas where we do not specialize."
Financial Planner
FINANCIAL CONSULTING FIRM
What do website maintenance plans include?
Website maintenance services include various services you need to keep your website secure, user-friendly, and up to date. Some common examples of website maintenance services include:
Routine content updates
Security scans and patches
CMS support and updates
Regular site backups
Interactivity maintenance
Tech support
At WebFX, we offer all of the above and more. We offer two types of customizable website maintenance service plans — monthly and hourly. Explore the details of these website maintenance packages in the charts below.
Monthly website maintenance packages
Looking for a monthly website maintenance package for your business? With our customizable, monthly plans, it's easy to keep your company's site secure, up-to-date, and functional for users. Plus, you eliminate the worry that comes with managing, monitoring, and maintaining your website.
View our monthly site maintenance plans and prices:
Hourly website maintenance packages
If your company doesn't need the routine maintenance of a monthly package, we also offer web maintenance services on an hourly basis. These plans include the same deliverables as our monthly package, but you're charged an hourly rate.
Browse our hourly website maintenance plans and prices:
**All plans are subject to service provider approval. Customers, who exceed their allotted max tickets per plan more than three times a year, will be automatically updated to the next plan tier.
What do website maintenance services include?
As a part of our website maintenance services, your company receives access to the following:
Regular updates
Tech support
WordPress maintenance
Regular updates
With regular updates, which happen during business hours, our team of developers keeps your website functional and secure for users. Whether you're looking to add new images, delete page copy, or modify a link, our website maintenance services offer what you need.
For a quick summary, here are some examples of updates included in our packages:
Text: Additions or deletions.
Photos: Additions, deletions, and basic retouching.
Pages: Additions or deletions using existing page design.
Navigation: Basic navigational changes (add, move, or delete an item in the navigation).
File downloads: Additions or deletions of PDFs and other documents.
Videos: Insertion or deletion of a pre-edited video.
Links: Additions or deletions.
Color and background images: Changes or replacements.
If you have questions about regular updates, feel free to contact us online for more information.
**This is an example of services included in the website maintenance plans and is not a complete list.
Tech support
As a part of our website maintenance plans, your company also receives access to our stellar tech support. With the expertise of our development team, your business can get help with a variety of challenges, like setting up email.
In addition to tech support, your company can also submit a consulting request as a part of your website maintenance services. Whether you have questions about creating a new contact form or adding a new page to your navigation, our talented team can provide your business with a helpful perspective.
WordPress maintenance
Many businesses use WordPress as their CMS, which is why our website maintenance plans include WordPress support. As a part of your package, our team takes care of WordPress upgrades and security patches for your company.
What regular updates do website maintenance services include?
When it comes to website maintenance services, companies often ask one question, "What do regular updates mean?" It's an excellent question and can vary by website maintenance companies, which is why it's important to ask.
Examples of typical website updates (included with our site maintenance packages) include:
Overall site improvements
Product or service updates
Online specials
Interactivity maintenance
Overall site improvements
The best appraisal of your website's performance comes from the people visiting your website, from customers to staff to leads. Questions, comments, complaints, and suggestions generated from site visitors provide invaluable feedback to improve your site. With routine website maintenance, you can use these suggestions to enhance your site and its online performance.
Product or service updates
As your company continues to grow, it's inevitable that your products, services, and prices will change. That's why businesses need a consistent schedule and process for updating old products, changing existing service prices, and more.
With website maintenance, you keep your company website current for users. This proactive step benefits your business in multiple ways, allowing you to provide the latest products, services, and rates to streamline the user shopping experience.

Consumers trust the Internet, and they also count on your website to provide the accurate information they need before contacting you or coming to your storefront. It is crucial that the information on your site is up-to-date, for this reason, and many more.
Online specials
If you're an ecommerce company, it's essential to update your website with your latest sales, promotions, and more. Even if your company operates offline, you can offer specials online that drive users to call your team, visit your location, or schedule an appointment.
When your company provides special promotions, discount programs, and more, you keep your business competitive. Short-term and long-term sales initiatives require updates to your site. Website maintenance services enable you to strengthen your sales with unique offers for shoppers.
Interactivity maintenance
With ever-evolving technologies, a website begins to appear aged if the interactive components get neglected. If your site's development pieces aren't working on every browser and device, you will lose current and potential clients. Plus, you weaken your online reputation.

Issues with your website's interactive features can also increase your bounce rate. This metric refers to the percentage of people that leave your site without visiting another page and often indicates that your website isn't delivering on user expectations.
Website maintenance fine-tunes your site to ensure your site's interactive features work. Even if these features become outdated and require replacement, website maintenance services can give your team an advance notification about this need.
Keeping all your website's features operational help you market your products and services successfully.
What don't website maintenance services include?
If you're investing in website maintenance services for the first time (or switching providers), it's essential to understand what your package includes. That way, your business can choose the best site maintenance plan for your company, as well as ensure you have the support you need.
For reference, here are a few examples of what you won't find with website maintenance services:
Navigation redesign
Media creation
Media edits
Content writing
New site functionality
Site redesigns
Interactive features
SEO
Get the best website maintenance services for your business
If you're looking for a trusted website maintenance company with a track record of satisfied clients, choose WebFX. We have a client recommendation score that's 488% higher than the industry average and a 91% client retention rate.
Call us at 888-601-5359 or contact us online to learn more about our website maintenance services!