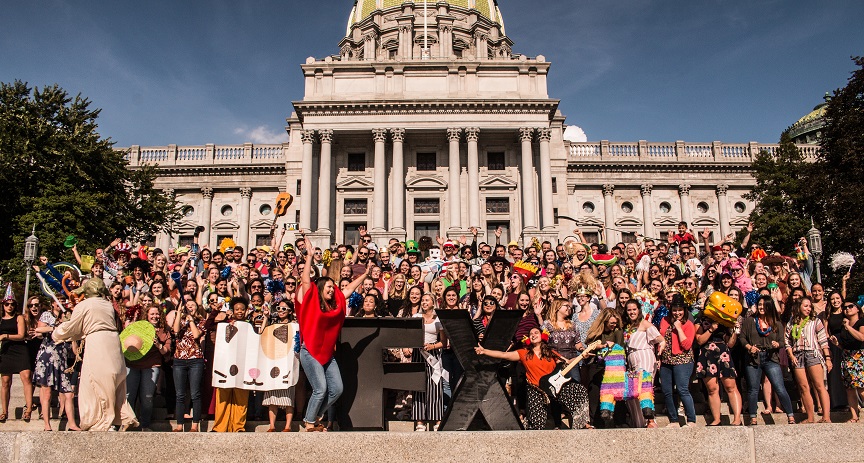 Best Local SEO Services in 2022
Local SEO services can ensure that your customers find you locally, and that you're always top of mind when customers are in your neighborhood. Without local SEO services, your business could miss out on some of your most qualified traffic, and in turn, miss out on sales. If you'd like to speak with a local SEO specialist, you can reach us at 888-601-5359.
WebFX Local SEO Services Pricing
How many locations do you want to optimize?
Input your desired number of locations below to see a monthly pricing estimate.
Local SEO services from WebFX
Here at WebFX, we're local SEO experts. We have more than 25 years of experience in digital marketing, and we've helped our client generate $3 billion in revenue in the last five years.
We offer fully managed local SEO services and can handle everything needed to get your business ranking for the local keywords that matter to you. We'll provide your business with a custom SEO strategy, expert campaign implementation, and regular reporting.
In addition to our fully managed SEO services for local businesses, you can also self-manage your business listings using our LocalFX platform.
Our team also offers much more than local SEO. We're a full-service digital marketing agency, so we offer a full suite of online marketing services, from standard SEO to pay-per-click advertising management to web design.
Wondering how to rank at the top of search results? Keep reading for our list of local SEO services, designed to boost your online rankings.
Want to speak with a WebFX strategist before reading on? Give us a ring at 888-601-5359.
"Working with WebFX has been wonderful. They are quick to respond to any question that I have and are eager to implement things quickly. WebFX listens to my comments regarding our business strategies and offers quality advice. I highly recommend WebFX to anyone wanting to experience how to effectively increase your local ranking when it comes organic searches on the web."
Outside Sales and Marketing
GRANITE SUPPLIER IN PA
What's Included in Local SEO Services?
Deliverables below included in all fully managed local SEO services.
Citation Management Only Pricing
Get access to self-manage our LocalFX platform to manage key local listing citations.
Client-managed local SEO is a great option for you if:
You currently have a local SEO campaign and are interested in taking it over on your own
You're just getting started with local SEO, but you have experience with the strategy
You're not interested in hiring an agency full-time to manage your local SEO
You want complete control of your campaign
WebFX offers client-managed local SEO services for any number of locations, and you'll be able to manage extensive parts of your campaign on your own. You'll also have access to our proprietary software, LocalFX.
If you have questions about our local SEO services, call us at 888-601-5359!
How to do local SEO: 7 key local SEO techniques
When it comes to how to do local SEO, you'll need to focus on these seven local SEO strategies. If you opt for local SEO services from WebFX, we can handle all of these steps for you!
1. Optimize your Google Business Profile listing
Hallmarks of local search, Google Business Profile listings contain key information about businesses — and they appear when people search companies near them. For example, a quick search for "best pizza shop near me" yields the following results.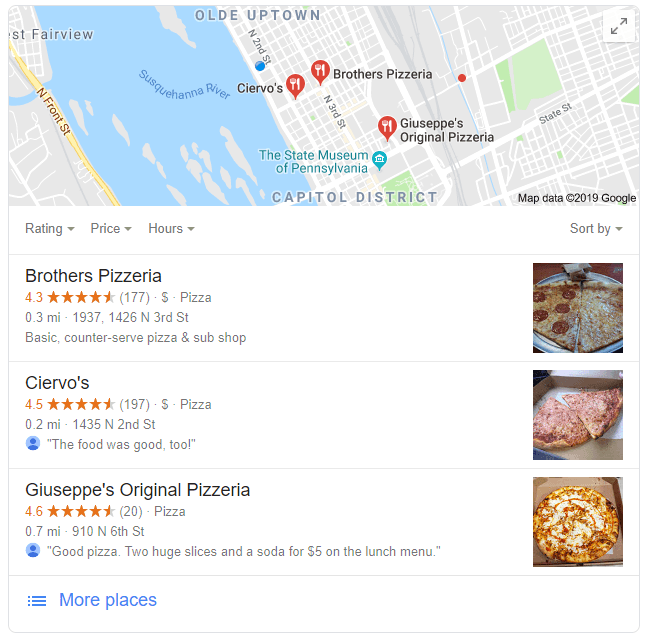 The listings at the top of search results make up Google's local SEO 3-pack. Searchers can see the locations of these pizza shops on the above map, and clicking the results displays the restaurants' Google Business Profile listings.
These listings contain key information like a company's address, hours, website, phone number, and even images.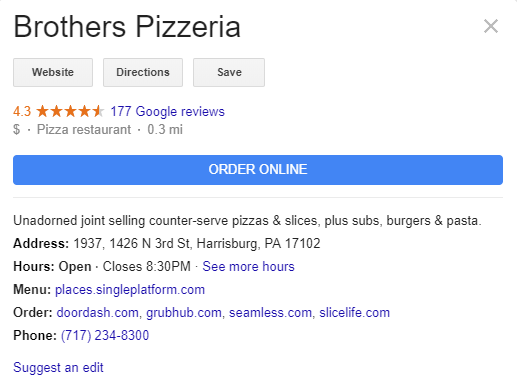 If you want your business to appear in Google's local SEO 3-pack, at the top of results, you need to claim and optimize your Google Business Profile listing. You'll also want to keep your business name, address, and phone number (NAP) information consistent across your online listings to improve your chances of earning a top spot in results.
For more information on how you can optimize your Google Business Profile listing, check out our helpful blog post.
2. Build local citations
In addition to claiming your Google Business Profile listing, you'll also want to build local citations.
These citations contain information like your company's name, address, phone number, and website.
Citation building campaigns can help you earn local listings on sites like Bing, Yelp, Foursquare, Facebook, Apple Maps, TripAdvisor, and more.
Sites like BrightLocal can help you get started building citations, and local business SEO services from companies like WebFX can ensure your citations are updated and driving relevant traffic to your website.
3. Target keywords
To rank at the top of local search results, you'll also need to target local keywords on your website and in your site content.
Let's look at an example.
If a dental practice in the Harrisburg area wants to rank in more local search results, they could optimize their page titles, meta descriptions, and site copy to include the keywords "Top Harrisburg Dentist" or "Award-winning Harrisburg Dentistry."
In addition, the practice may consider creating some location-specific pages on their site. For instance, they could create a page for "Harrisburg Dental Services," and highlight various dental services they offer to Harrisburg residents.
Targeting location-based keywords can help your business appear in more local searches so people in your area can find and contact you.
4. Monitor ratings and reviews
For local businesses, it's crucial to monitor and respond to online reviews.
Ratings and reviews can appear on your website, as well as third-party sites like Google Business Profile, Yelp, and Facebook. Positive or negative, it's important that you reply to all reviews to show customers you take their needs seriously.
People look at reviews before visiting local businesses, so keeping your reviews updated and responding to questions and comments will encourage more people to visit your business.
Worried about putting in the time to manage your business reviews? WebFX offers online review management services to keep your digital presence in tip-top shape.
5. Build links
Earning backlinks from other reputable, local businesses can also help to boost your local search rankings.
How do you earn links?
Start by creating valuable content that targets local keywords related to your business. If other sites like what they see, they can link back to your site in their content.
Search engines like Google consider both the number and quality of backlinks when ranking sites, so it's important to have a strong backlink profile, complete with links from authority businesses in the local area.
6. Analyze user experience
It's also essential to provide a great user experience (UX) on your site if you want to attract more local traffic.
If your website doesn't provide a positive UX, visitors will waste no time hitting the back button — and your bounce rate will soar. High bounce rates signal a poor user experience, and search engines won't rank your site highly if it provides a less-than-desirable UX.
Here are a few quick fixes for improving your site's UX:
Streamline your navigation and internal linking to make it easy for visitors to find the information they need.
Speed up your site with page speed optimization services.
Include visual and interactive elements to engage users.
7. Implement mobile responsive design
The final local SEO technique you'll want to invest in is making your site mobile responsive.
More than half of online searches — nearly 60 percent — occur from mobile devices. Oftentimes, searchers need information while on-the-go, especially when it comes to finding local businesses.
The on-the-go-nature of mobile usage makes it crucial for local businesses to adopt mobile responsive site designs. When your site is responsive, it will look great and perform well, no matter the device someone uses to access it — a desktop computer, mobile device, or tablet.
Not sure if your site is mobile-friendly? Check out Google's Mobile-Friendly test tool, and take it for a spin.
If you're not happy with the results, don't worry. WebFX offers mobile responsive design services to help you improve UX and rank higher in local search results.
Why is local SEO important? The benefits of local SEO services
If you're new to SEO, you might ask the question, "why is local SEO important?". There are a few reasons that illustrate the importance of SEO services for local businesses, and we'll talk about them below.
With the long list of services WebFX provides, it's hard to understand how it will all work together to impact your business. The short answer is — your local SEO campaign will impact your business in amazing ways.
Searches including the words "near me" have increased by two times over the past year. That means that more and more people are looking for an easier way to find businesses close to them.

Not to mention that 72% of consumers who performed a local search on a search engine visited a store within five miles. This gives even more reason to optimize your website with local SEO because it shows that consumers genuinely make decisions based on location and how close they are to a business that offers what they're looking for.
If you want to be the business that shows up in your target audiences' search results, utilizing local SEO is the best way.
Here are some other benefits of adopting local SEO services and some reasons that outline why local SEO is important:
1. It's easy to track
As we mentioned before, local SEO is a trackable strategy, which means you'll never be in the dark about how your campaign is performing.

With platforms like Google Analytics or other website analytics platforms , you'll be able to see in real-time how your local SEO performs, which will allow you to directly tweak things that aren't benefiting your campaign.
The fact that local SEO is trackable is a huge plus since it allows you to test, learn, and grow your local SEO campaign over time.
2. GMB results look great
First and foremost, as a local business, real estate in search results is crucial. When you opt for local SEO, you'll have the opportunity to win a position in the local SEO 3-pack — earning you additional SERP real estate besides your organic ranking.
Not to mention, map packs appear at the top of search results, so customers will see your business first.
3. It increases website traffic
With local SEO, you'll see an increase in your website's traffic since you'll be more visible on search engine results pages.
With a GMB profile, users will see great reviews that customers gave you in the past and give them easy access to your website.
By making it so easy for users to find you online, you can expect increased website traffic.
4. It increases foot-traffic to your physical location
Local SEO solutions will also bring more foot-traffic to your location.
Many people will search for "restaurant near me" with the intention of visiting a restaurant close to them. That gives you the opportunity to show up in search results and attract them to your physical location.
5. It helps you beat the competition
Many of your competitors may not claim their business in Google Business Profile, which means they won't earn a spot in the map pack.
That said, it's as simple as claiming your GMB profile if you want to get ahead of the competition.
3 qualities of the best local SEO services company

Looking for the best local SEO services company to help grow your business?
Take a look at these three qualities of top local SEO companies.
1. They practice what they preach — and rank at the top of results
When researching local SEO companies, you'll want to make sure they practice what they preach when it comes to the services they provide.
Do they rank at the top of local searches? If not, there's a good chance they won't be able to help your local business achieve the rankings you want.
Head over to Google and search "top/best local seo company in [your city]." If an agency you're considering doesn't appear on the first page of results, you can cross them off your list.
When it comes to SEO services — especially for local businesses — it's important to make sure the company you work with can actually drive results.
2. They offer transparent pricing
Secondly, the best local SEO companies publish pricing for their local SEO services.
Many companies avoid posting their prices online, but at WebFX, we want clients to know exactly what they'll get and how much they'll pay for our services.
That's why we offer transparent local SEO pricing. Publishing our prices online allows potential clients to evaluate their options and choose the best local SEO services company for them.
Have questions about our local SEO pricing? Give us a ring at 888-601-5359, and our strategists will be happy to help.
3. They publish reviews and testimonials
Top local SEO companies also publish reviews and testimonials, and you should check them out before signing on the dotted line.
Reviews and testimonials provide powerful social proof, and they give you an inside look at the results a company has earned for other clients.
No company is perfect, but if a local SEO agency has several glaringly bad reviews and testimonials, it's probably time to look elsewhere.
On the other hand, if clients are generally happy with an agency's work, it's a positive sign they'll be able to take your local company to new heights.
At WebFX, we have more than 775+ written and video testimonials from our WOW'd clients. Check them out to learn what clients have to say about the local SEO experience at WebFX.
Custom local SEO services from WebFX
At WebFX, we know that every business is unique and different — which means every business has different goals, a different audience, and a different budget.
We're totally fine with that, and in fact, we wanted to find a way to make it easier for every business to get what they need from a local SEO campaign. That's why we give you the chance to customize your local SEO plan based on your goals and number of business locations.
Our services are based on the number of locations you're looking to optimize.
Besides a few areas, all local SEO packages include the same services. Click here for a complete list of our plan deliverables and pricing.
Let's talk more in-depth about what you can expect to get with our local SEO services.
Local keyword research
Keyword research is one of the most important parts of any SEO campaign. Without it, you won't know what keywords are important to your industry, what terms your target audience is searching, and what keywords your competition is already targeting.
One of the most important things when implementing a local SEO campaign is to target local keywords. Targeting local keywords means including your town, city, or state's name to the front end of one of your services so that you can rank for location keywords in your geographic area.
For example, "Las Vegas sporting goods company," "Tampa craft store," or "Cape May tackle shop."
All of these examples include a keyword that shows the location of your business, which will help you rank highly for that specific keyword.
At WebFX, local keyword research is included with every package.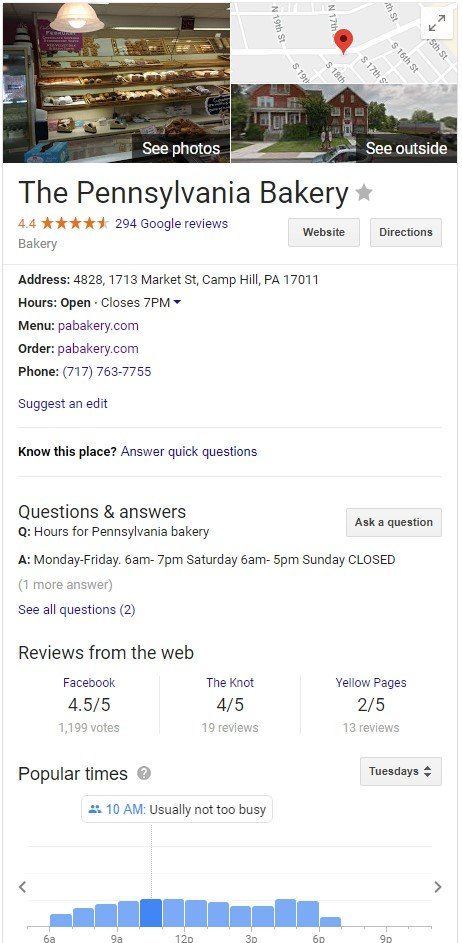 Google Business Profile (formerly known as Google My Business) is the ultimate tool for local SEO. Without a profile, it'll be more difficult for your business to show up in search engine results pages as a local result.
When you have a GMB profile, users that search a keyword that's associated with your business will be served a lot of extremely useful information about your business.
Since that information is so easily accessible with GMB listings, potential customers have a higher chance of visiting your storefront.
Some information that's provided with a GMB listing in results pages include:
Average Google rating based on reviews
Button to website
Button for directions
Photos of the inside and outside of the location
Physical address
Hours of operation
Website
Phone number
FAQs about the business
Reviews from other review sites like Facebook, Yellow Pages, and Yelp
Popular times of operation
"People also search for"
Reviews
If you have GMB profile, all of this information will appear in a neat and tidy little information card, which is super user-friendly for those looking to visit your business.
When we set up your GMB profile, we won't just fill out the most important information. We'll also be sure to add the photos and multimedia elements that you provide.
We'll also help you set up categories, your address, and more — making setup a breeze.
Local optimization on other local business websites
At WebFX, we believe that to be successful, you should be as visible as possible online. That means that you're not only showing up when potential customers search for your services with search engines, but that you're also visible on social media.
All of our packages include local optimization for the following:
Bing local
Apple Maps
Yelp
CitySearch
Facebook (business page setup or review, Facebook check-ins with verification and setup of location)
Implementing local optimization on all of these platforms allows you to have the highest visibility possible online, and the best chance of winning more customers.
In reality, the more real estate you take up online, the better — and local SEO can help.
On-page SEO work for your current website

You already know about local SEO, but what is on-page SEO?
SEO as a strategy, has many different moving parts. There is the overarching term "SEO," or search engine optimization, on-page and off-page SEO, and local SEO.
On-page and off-page SEO are both subcategories of the main strategy that help your campaign reach its potential.
Just like local SEO has its own unique techniques, on-page SEO does as well. Here are a few on-page SEO tactics that help your local business rank higher in search results:
Keyword optimization: As we mentioned before, keyword research is extremely important to any business. It helps you rank for terms that mean the most to your company, which helps you get more customers into your store. The process of on-page SEO ensures that you have a lot of important, relevant keywords on your site pages.
Beneficial, informative content: As you may have heard, content is king — and it's very true. Without content, your website pages won't be able to rank because there's nothing to rank. The creation and implementation of beneficial, informative content gives Google something to serve on results pages, and you'll rank highly if you follow SEO best practices.
Interesting page titles that include your target keyword: When you rank in results pages, one of the first things users will see is the title tag you've created for your page. If your title tag doesn't include your keyword, is boring, and doesn't capture the attention of users, it's unlikely that you'll get clicks to your website.
Including alt tags on all of your photos: Google is smart, but not smart enough to see your images and determine what they are. That's where alt tags come in. Alt tags are short descriptions of your images that Google can read, and they rely on them to tell them what the photo is and determine if it's a relevant addition to the page. Without alt tags, photos on your page are essentially blank to Google.
Regular content updates: If you want Google to consistently have new pages to rank, always updating your content is one of the best ways to stay at the top of search results. Google loves fresh content, so content strategies like including a blog on your website are extremely beneficial.
Address added to current website pages
If you want site visitors to have the easiest time possible finding your physical location (which you should), adding your address to current website pages is necessary.
Not familiar with HTML? Don't worry! Adding your address to your website is part of any local SEO package from WebFX.
Website copywriting with locally optimized items
Remember how earlier we mentioned that content is king? With any of our packages, you'll get between one and three content pages per quarter geared toward locally-optimized keywords, photos, and other multimedia.
Titles and meta descriptions (for 5 keywords)
If you're concerned about creating a catchy title tag and meta description, don't worry! Every package comes with title and meta creation, which will help increase clicks to your website.
ReviewBoostFX software setup
ReviewBoostFX is part of WebFX's proprietary MarketingCloudFX software.
This software allows you to manage your online reviews easily, which is super important when you have a local SEO campaign in place. You want to be sure that if you do get a bad review (it happens!), that you're able to respond correctly, and use SEO to get bad reviews to the bottom of the pack.
With every local SEO package, we'll take the following actions with ReviewBoostFX:
Set up the software
Set up notifications for when you get a new local review
Automated review solicitation via email address upload of your existing customer list
Give you the option to have positive review automatically added to your website
Get a custom quote to have ReviewBoostFX fully managed by WebFX. This includes responding to reviews, contacting customers for reviews, generating and updating your NPS score, and more.
MarketingCloudFX
Every client gets MarketingCloudFX access — our proprietary suite of digital marketing tools to make your life easier.
With every local SEO package, we'll set up the MarketingCloudFX software, set up web and phone call lead capture, and set up video recordings of converted web leads to provide insight on how they behaved on your website. You'll be allotted up to 100 web lead phone calls tracked per month for one location, and if you're interested in additional call tracking (past 100 calls for one location), you can receive a custom quote.
Dedicated account representative
When you work with WebFX, you'll always have a dedicated account representative.
We want to make sure that all of our clients are understood and taken care of, and giving every one a dedicated account representative (regardless of the service they purchase) is our way of doing so.
Your account representative will start by getting to know more about you and your business. How many locations do you have? Are you looking to expand in the future?
We'll also ask you questions about your unique business so that we can understand exactly what we're marketing. We want to learn about your target audience, what locations you serve (do you ship worldwide?), and how long you've been in business.
We'll also dive into your competition to learn who you're up against and how they're marketing their business to ensure that you stand out in the crowd.
We'll also ask you questions about other marketing tactics you're using, such as traditional marketing techniques, social media marketing, or email newsletters. If you currently aren't doing any marketing, that's okay too!
WebFX is a full-service digital marketing agency, so if you decide you want to do more than just local SEO for your business, we're here to help.
Online project management schedule
We know that we're not the only ones that like to have a timeline. Included with every local SEO package is an online project management schedule, so you know what to expect and when.
Ongoing monthly traffic reporting
Website traffic is what we're looking to increase with local SEO. To ensure that your campaign is headed in the right direction, we'll provide you with ongoing monthly traffic reporting.
Google Business Profile monthly performance reporting
Just like you want to know about your traffic, you want to know how your GMB profile is performing as well. Don't worry, we have you covered.
Ongoing monthly customer reviews reporting
Reporting is one of the things we do best. We never want you to be in the dark with your campaign, so everything we can report on, we will!
We'll let you know monthly how customers are reviewing your business.
For more information about our local SEO pricing, check out our complete pricing table below.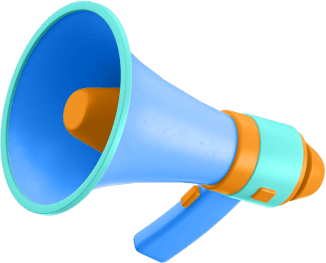 Client
Challenge
Incredible Results
It doesn't matter what industry you're in or what marketing challenges you face. WebFX will work with you to create a custom campaign that drives results for your company.
Get a Proposal
FAQs about local SEO services
Looking to learn more about local SEO services? Browse our FAQ:
What are local SEO services?
Local SEO services are digital marketing services that help businesses appear in search results for location-related searches, such as for users in close proximity to the business. For example, local SEO can help a pizza shop rank for the search query "pizza near me" in searches by nearby users.
How much do local SEO services cost?
Prices for local SEO services depend on several factors, including your number of locations and your local SEO agency. Typically, businesses investing in local SEO will pay $300 to $2000 per month. For the more accurate local SEO pricing, though, request a custom quote.
Earn more foot traffic with local SEO services!
If all the benefits of local SEO services have you hooked, look no further.
WebFX is a full-service digital marketing agency, which means we offer much more than just local SEO. Check out a list of other services we offer:
WebFX will work with you to help you meet your marketing goals. We'll get to know your unique business, your industry, your competition, and your most important business objectives.
We won't just be your digital marketer, we'll be a personal representative for your digital marketing campaign.
To date, we've generated over 7.8 million qualified leads for our clients, in addition to over 5.2 million qualified calls. We have over 775+ client testimonials to prove why we're one of the best local SEO agencies in the world, and we have an impressive list of awards as well.
Our team is completely in-house, which means at any time, you could come to our home location in Harrisburg, PA to meet any and all of the people working specifically on your campaign. Though our home base is in Harrisburg, we also have locations all over the U.S.
Not to mention, we have over 450+ digital marketing masters on staff, and with over 1.6 million hours of expertise, we know our stuff.
If you're looking to adopt a local SEO campaign for your business, we can't wait to hear from you!
Feel free to contact us for a free quote, or call us for more information! You can reach us at 888-601-5359!